NEWS

-Bluestem Energy Solutions Starts Building Wind Turbines
-FCDC Board Visits Lentfer Irrigation & Mfg. Inc in Shickley
-Lentfer Attends NEDA Conference

-Sapp Bros. Opens a Bioiesel Facility in Geneva
-FCDC 2018 Winter Newsletter available online. 
--Quartly Briefs
--Newsletters
UP COMING EVENTS​

-June 23-24 "Show Dogs", Rialto ll Theater, 162 North 9th, Geneva
-June 30-31 "Solo: A Star Wars Story" Rialto ll Theater, 162 North 9th Street, Geneva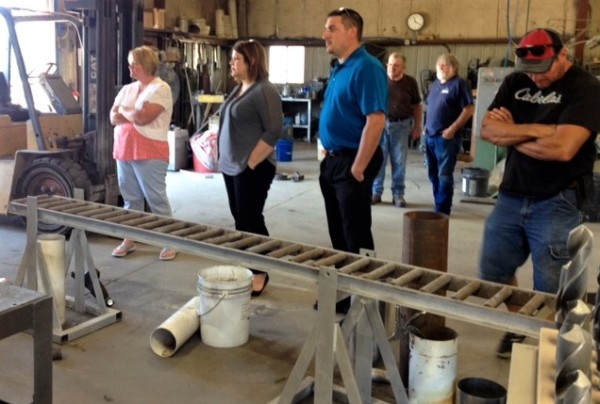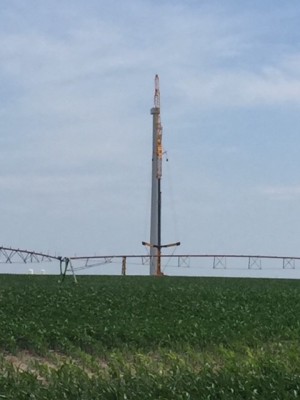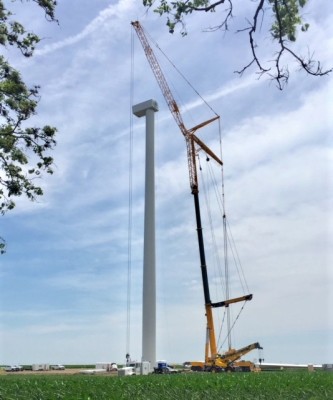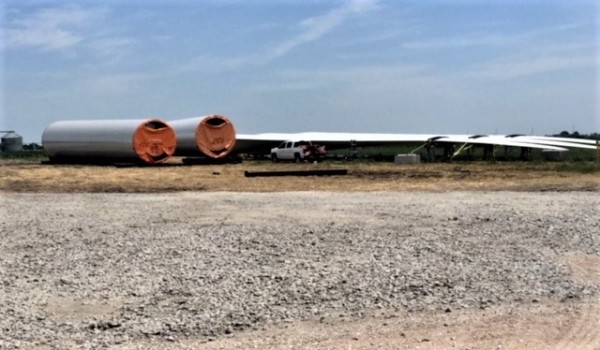 FCDC Board Visits Lentfer Irrigation & Mfg. Inc in Shickley

The FCDC Board had their meeting in Shickley today and got to hear the story of another small business, Lentfer Irrigation & Mfg., Inc. (I didn't set this up). My husband and I started this business not too long after I started working at the FCDC so I had knowledge of some resources that helped us get things started. Thank you Bart Brinkman for setting up the meeting and arranging for 5 Loaves Market and Bakery to make lunch. Small businesses are the backbone of what helps communities thrive.
The Fillmore County Wind Farm is now visible as Bluestem Energy Solutions started construction on the three toweres west of Fairmont along U.S. Highway 6 the first week in June.

The windfarm that will produce 6.9 MW will be purchased by Perennial Public Power. This will allow Perennial to offer their customers rates and products with low carbon characteristic.
  ​Sapp Bros. Opens a Biodiesel Blending Facility at Geneva

The new blending facility that Sapp Bros opened is just across the road from the Geneva NuStar terminal.  Fuel suppliers can now load diesel on their transport at the local terminal and then load biodiesel from the Sapp Bros. terminal to the desired blend level.  Fuel suppliers will have 24/7 access and loading upon arrival.  The biodiesel will be sourced from soybeans and BQ-9000 certified plants. 
 Biodiesel is the only advanced biofuel that is commercially available and lowers greenhouse gases by more than 50 percent compared to petroleum.  Greg Anderson, a member of the Nebraska Soybean Board, said biodiesel's environmental benefits are just one reason to choose it. By burning biodiesel consumers are bringing revenue into Nebraska and providing jobs for people, as well as reducing our dependency on foreign oil. 
​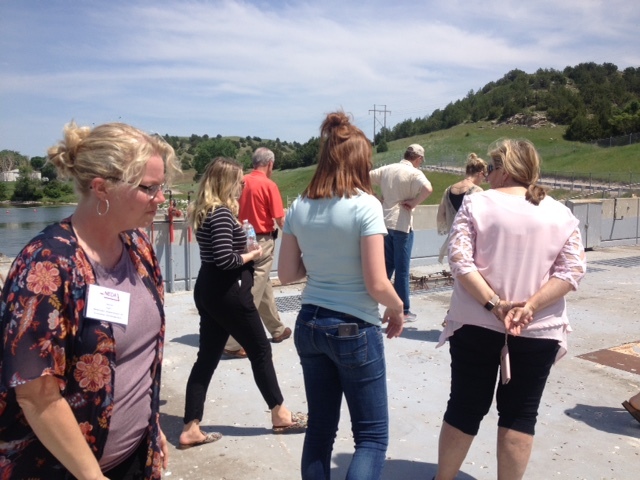 Kingsley Dam, Lake McConaughy  
Lentfer Attends NEDA Conference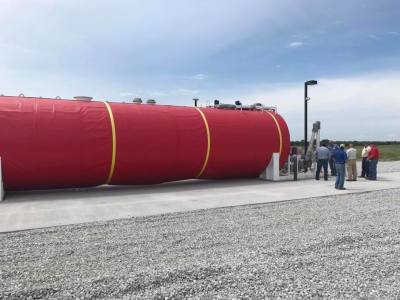 Patt Lentfer, Executive Director of the Fillmore County Development Corporation, attended the 2018 Nebraska Economic Development Association conference in Gothenburg on June 6, 7, and 8.  Over 130 economic developers from across the attendance.
 The Pre-conference was the  Hydrology of Economic Development tour starting at the Central NE Public Power and Irrigation District Gothenburg Control Center and then to North Platte Diversion Dam, Kingsley Dam/Lake McConaughy, and the Water Interpretive Center. 
 Thursday's topics included Blueprint Nebraska, Tax Increment Financing: Impacts & Legislative Recap, Nebraska's Department of Transportations "Economic Opportunity Program",  an update by Dave Rippe, the Director of the Nebraska Department of Economic Development, and  Senators Jim Scheer and Matt Williams talking about the 2018 Legislative session and looking ahead to 2019. Two tours were offed in the afternoon; Community tour-How Non-profits Fit into Your Economic Development Strategy and Monsanto Agriculture Tour – Issues and Solutions and viewing their test plots.  The NEDA annual meeting was also held and presided over by Pat Haverty, President.
 John Cook, Nebraska's head volleyball coach, was the keynote speaker on Friday with his message "Dream Big, Dream Like a Champion.  
Sapp Bros. Opens a Biodiesel Blending Facility at Geneva